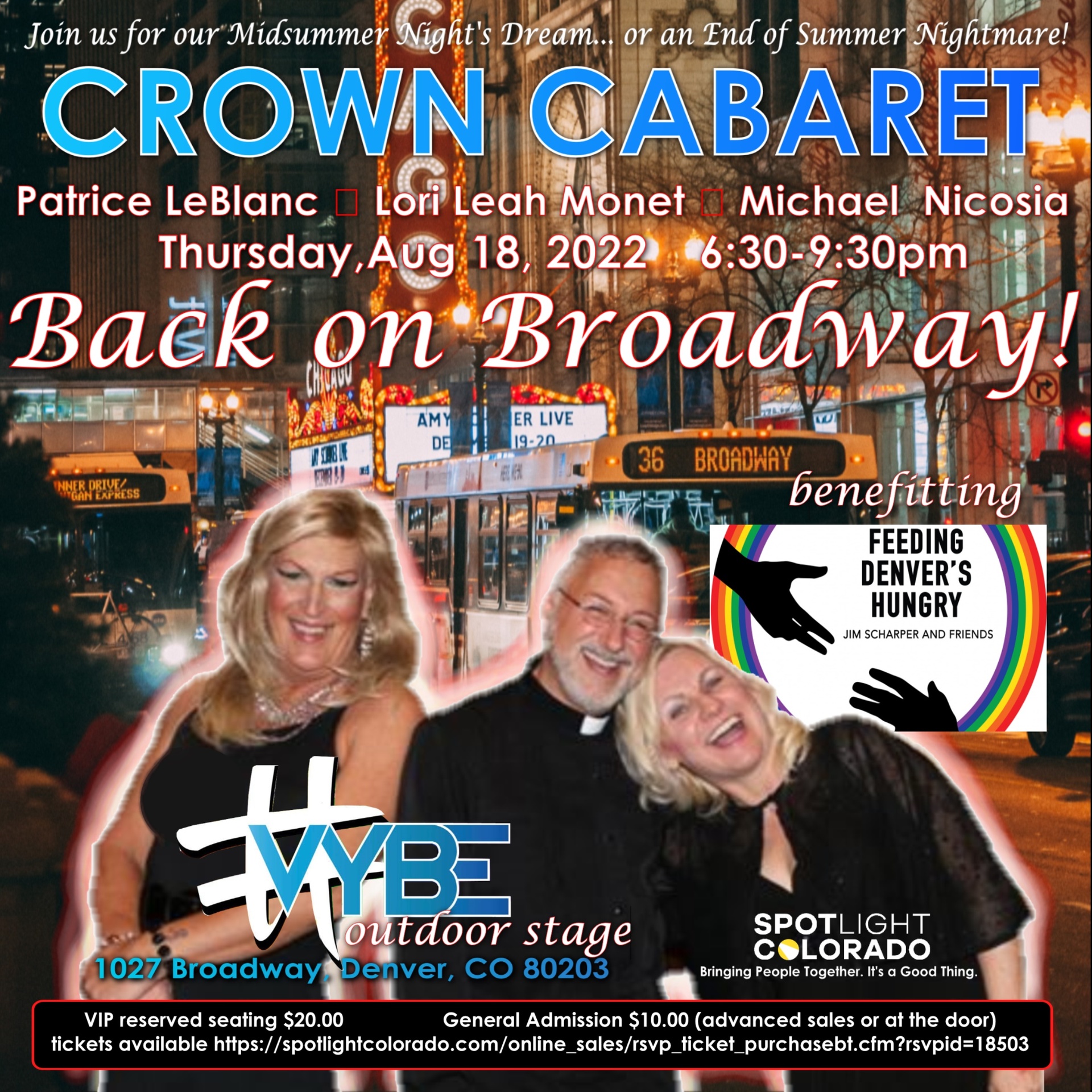 Crown Cabaret: Back on Broadway!
Thursday, August 18, 2022 at 6:30 PM
until 9:30 pm
Vybe
1027 Broadway, Denver, CO 80203

Attire: Come as you are
Tickets
Description
The Crown Cabaret: a live performance featuring 3 of the Black Crown's original cast: Lori Leah Monet, Michael Nicosia, and Patrice Le Blanc with guests. Sing alongs. Not sing alongs. Bad jokes. Good friends. Benefit for Feeding Denver's Hungry.
The Venue
Vybe
1027 Broadway, Denver, CO 80203
Notify Me
Notify Me When An Event I Like Is Added to the Calendar-
click here
Edit My Notification Preferences -
click here